Percy the Brilliant Idiot
At first, I thought Percy was an idiot. The broken bone in his tail kept him perpetually off balance so he wasn't the most graceful thing on four paws. But he understood time. Sometime between 3 and 4:30 every morning, he started agitating for breakfast.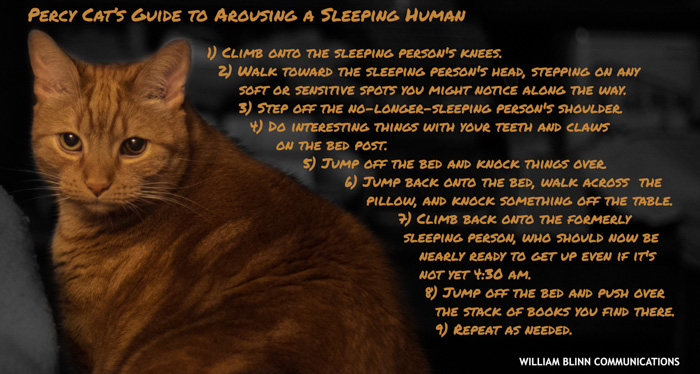 Percy was Elizabeth's cat, but he came to live with us when she lived in a location where she couldn't have a pet. By the time she could take Percy (and Choloe, Phoebe, and Hermes) back, we had grown so attached to them that we wouldn't let her have them.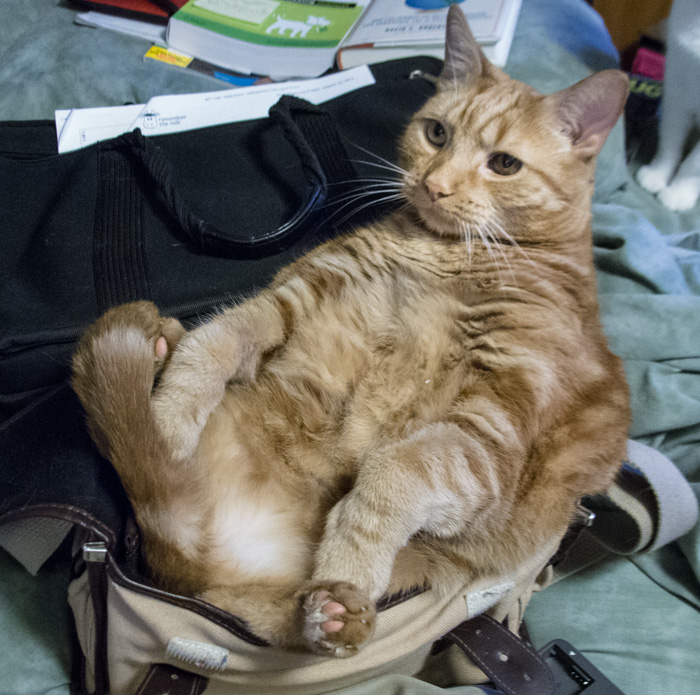 Percy loved tummy rubs.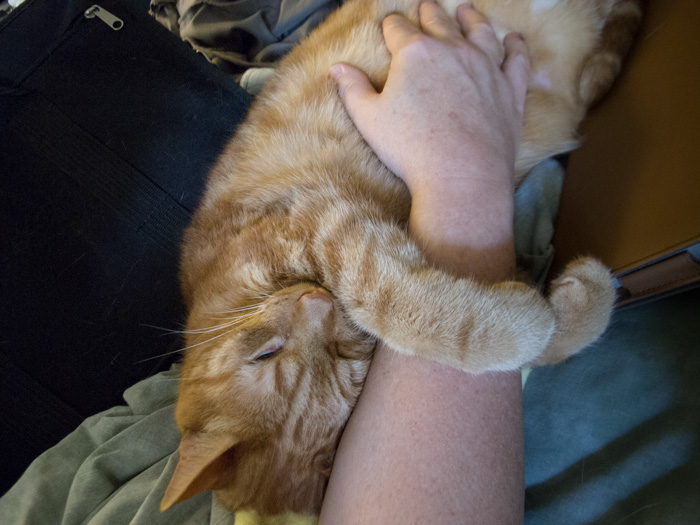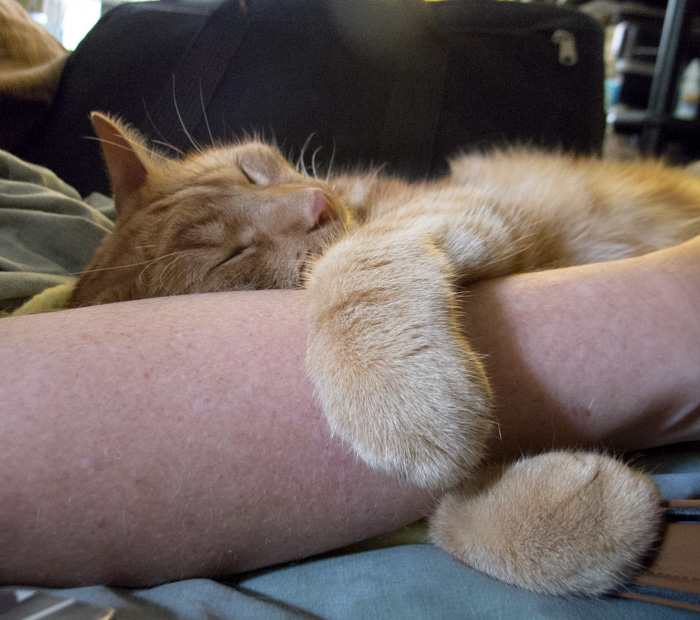 And he loved Chloe.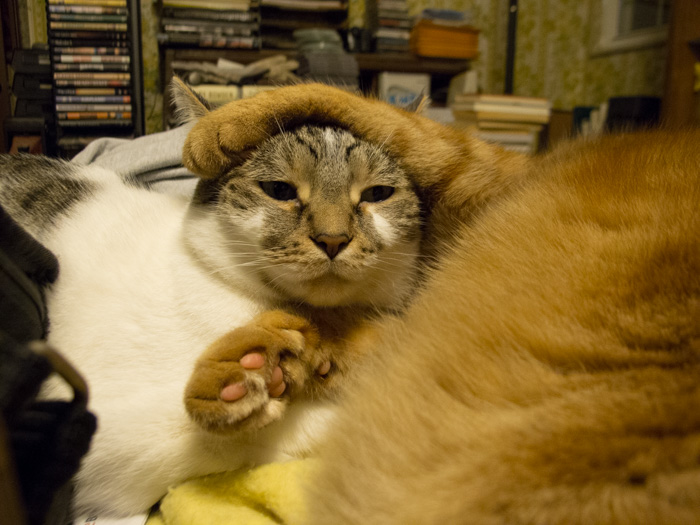 She returned the affection.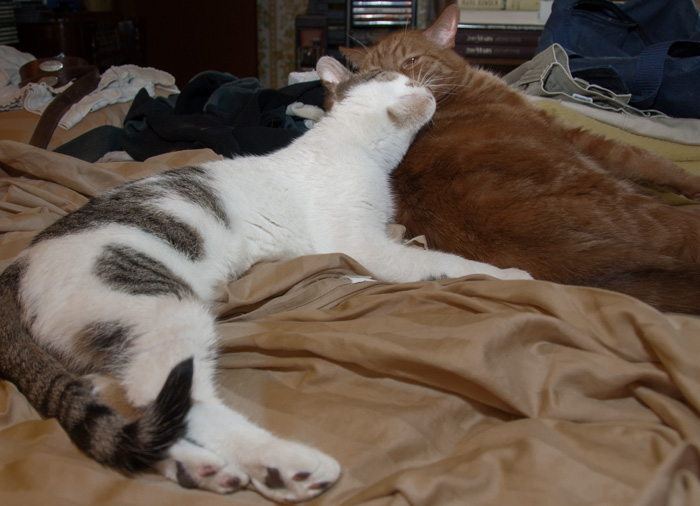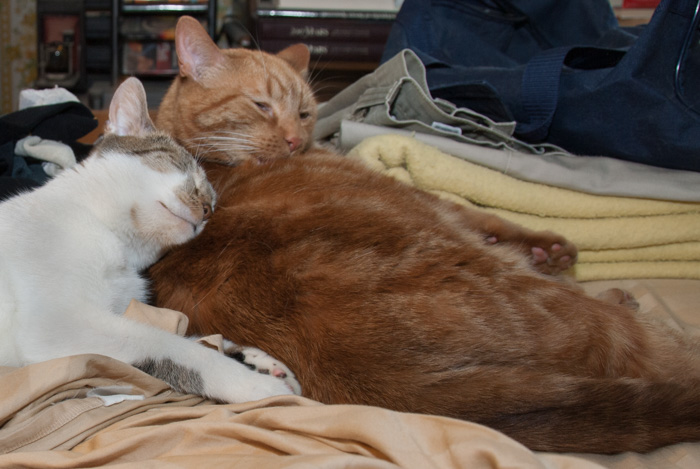 When he was sick and needed to take medicine every day, he was excited about it.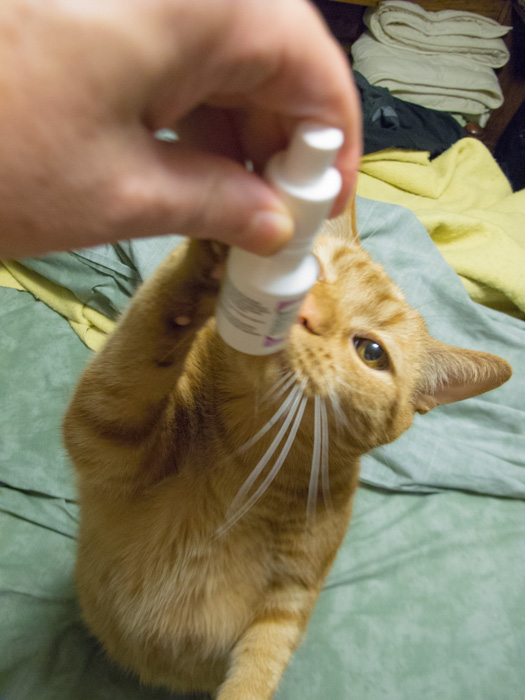 Sometimes he even saluted me.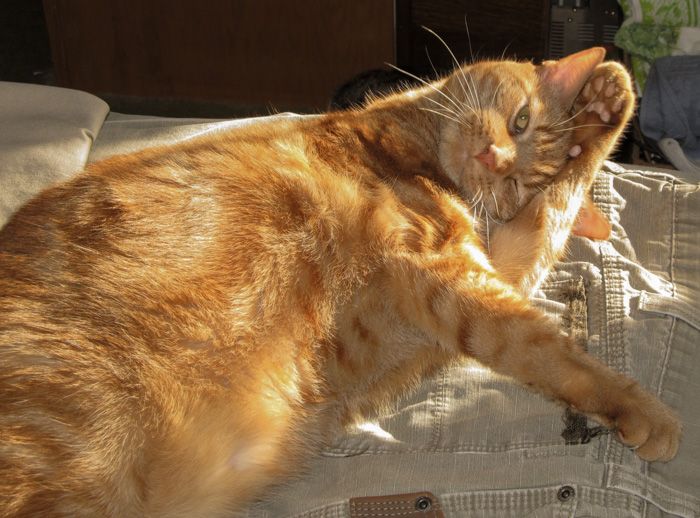 We will miss him.